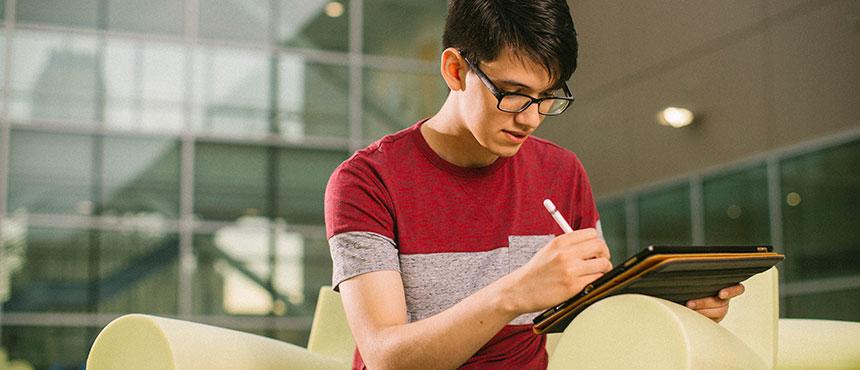 Art, AA
Classes offered at following campus(es)
Sign Up For More Info
Throughout history, no culture has ever persisted without some form of art. The fine arts - painting, sculpture and architecture - express our culture. The applied arts touch an infinite list of things in our environment from packaging, magazines, web design, and television to interior design. A liberal education that does not include familiarity with the history and language of art is lacking. The primary purpose of TCC's art program is to develop a basic historical, conceptual, and technical education in art. Believing that the artist's success is dependent on both creative vision and technical expertise, the program encourages excellence, critical inquiry, and experimentation.
General Education Requirements: 37 Hours
Communication 9 hours
COMM 1113 Public Speaking
*ENGL 1113 Composition I
*ENGL 1213 Composition II
Humanities 6 hours
See the General Education Requirements page for the course list.
Mathematics 3 hours
See the General Education Requirements page for the course list.
Science 7 hours
See the General Education Requirements page for the course list.
One course must be a laboratory science (L).
Social Science 6 hours
POLS 1113 American Federal Government
and select one course from the following:
HIST 1483 U.S. History 1492 to Civil War Era
HIST 1493 U.S. History Civil War Era to Present
Recommended Electives 3 hours
CSCI 1203 Computer Concepts and Applications
or
Select three credit hours from the list of Liberal Arts and Science Electives
Required Electives 3 hours
Select one three-hour course from one of the following:
Psychology, Social Sciences, Foreign Language, or Fine Arts (Art, Music, Theatre).
*Course has prerequisite.
Specialized Course Requirements: 23-24 Hours
Lecture 9 hours
ART 1053 Art History Survey I
*ART 2503 Professional Practice
and select one course from the following:
ART 1063 Art History Survey II
ART 2053 Art History Survey III
Studio 12 hours
ART 1013 Fundamentals of Art I
*ART 1023 Painting I
*ART 1033 Painting II
ART 1083 Fundamentals of Art II
*ART 1123 Drawing I
*ART 1133 Drawing II
*ART 2063 Watercolor I
*ART 2073 Watercolor II
*ART 2083 Sculpture I
*ART 2093 Sculpture II
*ART 2143 Figure Drawing I
*ART 2153 Figure Drawing II
*ART 2223 Printmaking I
*ART 2233 Printmaking II
*ART 2263 Introduction to Ceramics
*ART 2313 Jewelry I
*ART 2323 Jewelry II
*ART 2403 Illustration I
*ART 2413 Typography I
*ART 2423 Graphic Design I
ART 2853 Photography
Recommended Electives 2-3 hours
*ART 2530 Field Studies in Art
HIST 1053 Ancient and Medieval Western Civilization
HUMN 2113 Humanities I
HUMN 2223 Humanities II
MUSC 1113 Music Appreciation
PSYC 1113 Introduction to Psychology
SOCI 1113 Introduction to Sociology
SOCI 2123 Introduction to Cultural Anthropology
THEA 1093 Introduction to Theatre
Total Credit Hours: 60-61
*Course has prerequisite.
To receive an AA or AS degree, students must demonstrate computer proficiency.
Physical Education activity classes do not count toward the associate degree requirements in this curriculum at TCC.
University Transfer Degree Information
Students should work closely with an academic advisor each semester to make certain you are enrolled in the correct courses for your degree program, especially if you are planning to transfer to a four-year college or university. Students are encouraged to begin a dialogue with their intended transfer schools as early as possible. Early coordination between TCC academic advisors and advisors from selected four-year institutions can streamline the transfer process. It is the student's responsibility to ensure that he/she understands the program/admission/transfer requirements for the transfer school.
Tulsa native Elizabeth Theban isn't a full-time Tulsa Community College student, but that doesn't keep her from taking advantage of a local option for summer courses.
Transfer Student, Art History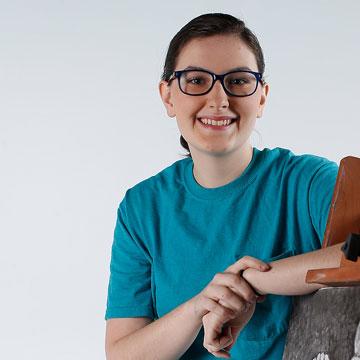 Program & Degree Info
Academic Programs

All Programs (By Career)
All Courses (A-Z)

Degree/Certificates

Associate's Degree
University Transfer Degrees
Workforce Degrees & Certificates